The T207 Longitudinal Balance Test Set is designed to measure the longitudinal balance of single-port or two-port circuits and devices. This test set permits evaluation of relays, feed coils, networks, long-line units, amplifiers and other equipment present on the typical communications circuit. These devices may have poor longitudinal balance and thus contribute to the susceptibleness of the facility.

The measuring technique and circuit configuration conforms to the IEEE standard 455-1976 for Longitudinal Balance Measurements. Longitudinal balance measurements may be made at single frequencies in the range of 40 Hz to 4 kHz. Also, as an added feature of the Model T207, a figure of merit balance measurement may be made using a shaped waveform which is representative of a power induced noise spectral distribution. Single frequency measurements on circuits with balance approaching 80 dB can be made with a typical accuracy of ± 1 dB. See T207 Data Sheet for more information.

The Model 2056 Universal Test Line Responder combines the test and measurement capabilities required by most network testing systems in one compact unit. The programmed flexibility of the Model 2056 allows one responder to provide the testing termination for the multiple applications existing on modern telecommunication networks in the Telco, InterExchange Carrier and Private Network environments. A fully configured Model 2056 Responder would consist of:

56-Type 105 Test Line Responder
DTMF- and MF-Compelled Responder
Signal Source for P/AR Measurement
Four-Wire Loopbacks for Echo Canceller Testing
Call Origination for Special Applications
Download Model 2056 Datasheet
F6121 Fiber Optic Identifier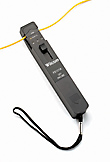 The Wilcom Model F6121A Basic Optical Fiber Identifier is a rugged, easy-to-use installation and maintenance instrument which identifies optical fibers by detecting the optical signals being transmitted through a fiber. By utilizing local detection technology (non-destructive macro-bend detection which does not damage or overstress the fiber), the unit eliminates the need to open the fiber at the splice point for identification; eliminating the probability of interrupting service.